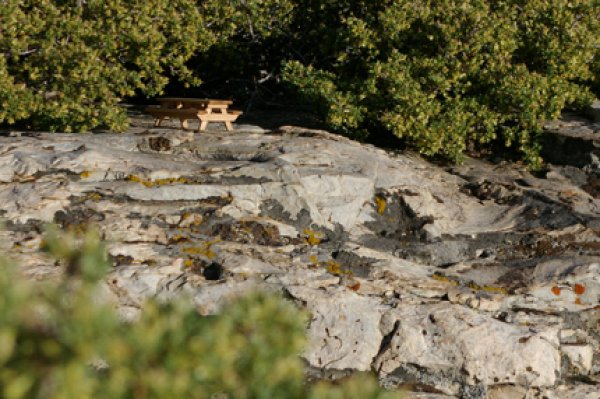 It's been a year since our gallery show in Palm Desert, California, and the past year has brought many, many changes to the The Suboken Project.
The first half of 2014 sustained a strong interest for the In A Place project. We sold quite a few limited edition prints from Series Two and Series Three. We were also able to get the In A Place photography/essay book into more peoples hands in search of support to finally get the book published.
Development on The Osteodontokeratic Hammer (TODKH) project has also been a big focus, especially during the summer months. With the design of the sculptures locked down, exciting options regarding the display of the art pieces has been explored. Equally exciting, a new promotional campaign for TODKH is currently in production. With help from a small film crew (with huge ideas) and a generous group of actors, we've been filming a short documentary about TODKH. Principle photography should be wrapped up by the end of March, with the final edited film completed soon after. Once the film is published online, the sculptures will once again be toured to art galleries in Los Angeles and San Francisco in search of representation.
And, for fans of the music produced by The Suboken Project, a new album is currently in production. The hard drive crash a couple years ago dealt a huge blow to my passion and momentum in music writing. However, after some healthy time away, I've found some new sources of inspiration and sound design ideas that during the past year have slowly brought my creativity back towards composing music.
Now for the new frontiers being explored.
My experience from producing photographs for In A Place combined with my enjoyment of creating with LEGO bricks have come together in an all new project. As previously announced on The Suboken Project's Flickr page, an all new graphic web series is in production. The series is titled The Chronicles of Nova Wing. I started writing the full storyline 18 months ago, and Calista and I have been building sets, casting LEGO minifigs,  scouting locations, and more importantly, photographing scenes for the first 13 episodes. Our tentative release date, is March of this year. A ten page preview will be included in the next post.
And lastly, I've been working on a personal literary project that is quite outside my normal creative ambitions. I'm going to hold off on spilling any details for the time being. I will say that a 2015 release of this endeavor is a comfortable assumption.
Looking forward to these new frontiers in 2015.